WHAT IS THE *foundationClass?
*foundationClass is a study preparation program at weißensee kunsthochschule berlin where prospective students can learn about art and design, share their own artistic practice, and build/reconstruct a strong portfolio to apply to German-speaking art and design schools.
All prospective students who have fled to Germany and applied for asylum here and have been affected by racism are eligible to apply. The *foundationClass is aimed at people who wish to take up or continue art or design studies or who have already begun in their country of origin and wish to change their study programme. The most important application requirement is a high level of motivation and the willingness to participate regularly.
The program consists of artistic-creative workshops, theory courses and excursions in the fields of painting, digital media, drawing and printmaking, graphic design, product and textile design as well as plastic-spatial-installative design. Teaching is led by professional artists, designers, scholars and activists who are BIPoC or who themselves and/or whose families have migrated to Germany.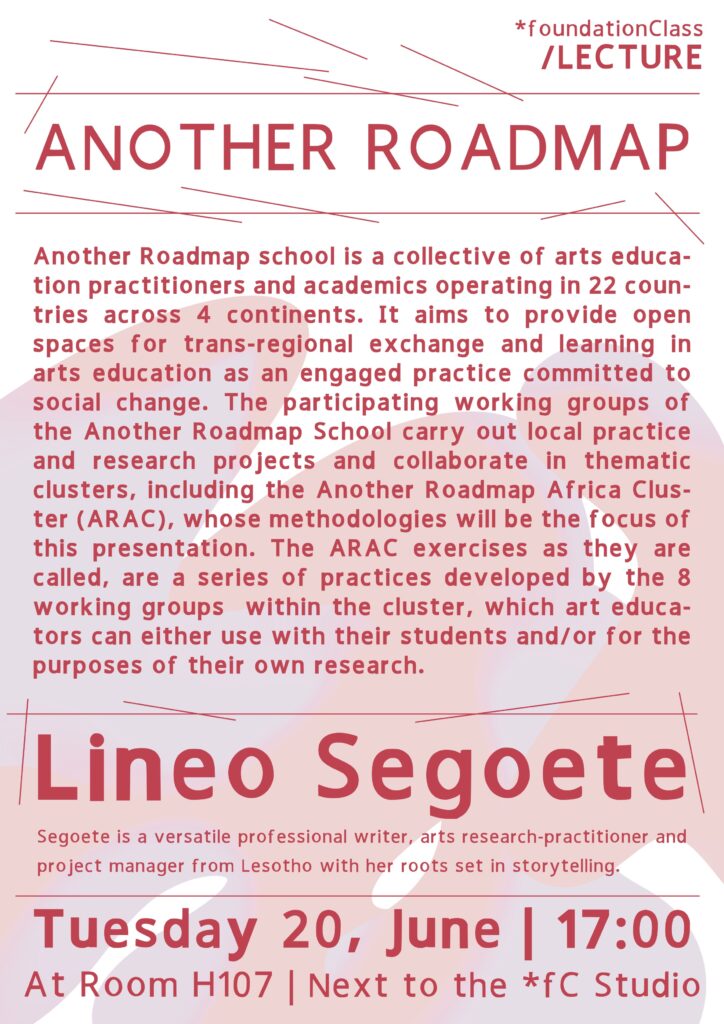 Event
20.06.2023 17 Uhr
Artist Talk Lineo Segoete (ARAC)
weißensee kunsthochschule berlin
bühringsstr. 20
13086 Berlin